The Boston Post Office, and the Development of Machine Cancellation (Exhibit Frame 3 of 7)
The Machine Cancel Society past president, William Barlow, Jr., has produced an award-winning exhibit (2008 Indypex GOLD, Napex GOLD, Postmark Society award, and many more) on the history of machine cancels used in Boston, Massachusetts. Most collectors of machine cancels will recognize that Boston was a major center for experimentation with new machines, and study of American flag machines used in this city alone offers an amazing variety. The exhibit goes well beyond the American company and is a useful education for both new and experienced machine cancel collectors. This web page contains images of the exhibit pages created by William Barlow, Jr., and are reproduced and distributed to the public with his permission.
Phone Users Please Note:
NOTE to phone/tablet users: these page images are best viewed when your phone is rotated to a horizontal view position.
Text
The text of this frame is available at: text of frame 3 of 7 of the Barlow Boston Machine Cancel History Exhibit.
Table of Contents
American: 1887 'Black Ball' Variety -- American: Rimless Dial Cancellations -- American: 1889 'Black Ball' Variety -- American: Introduction of Lettered Machines -- American: 1890 Varieties on Machine 5 -- American: 1891 and 1892 Varieties -- American: 1893 Varieties -- American: Final Bar Usages -- American: George E. Barnard -- American-Barnard Machines --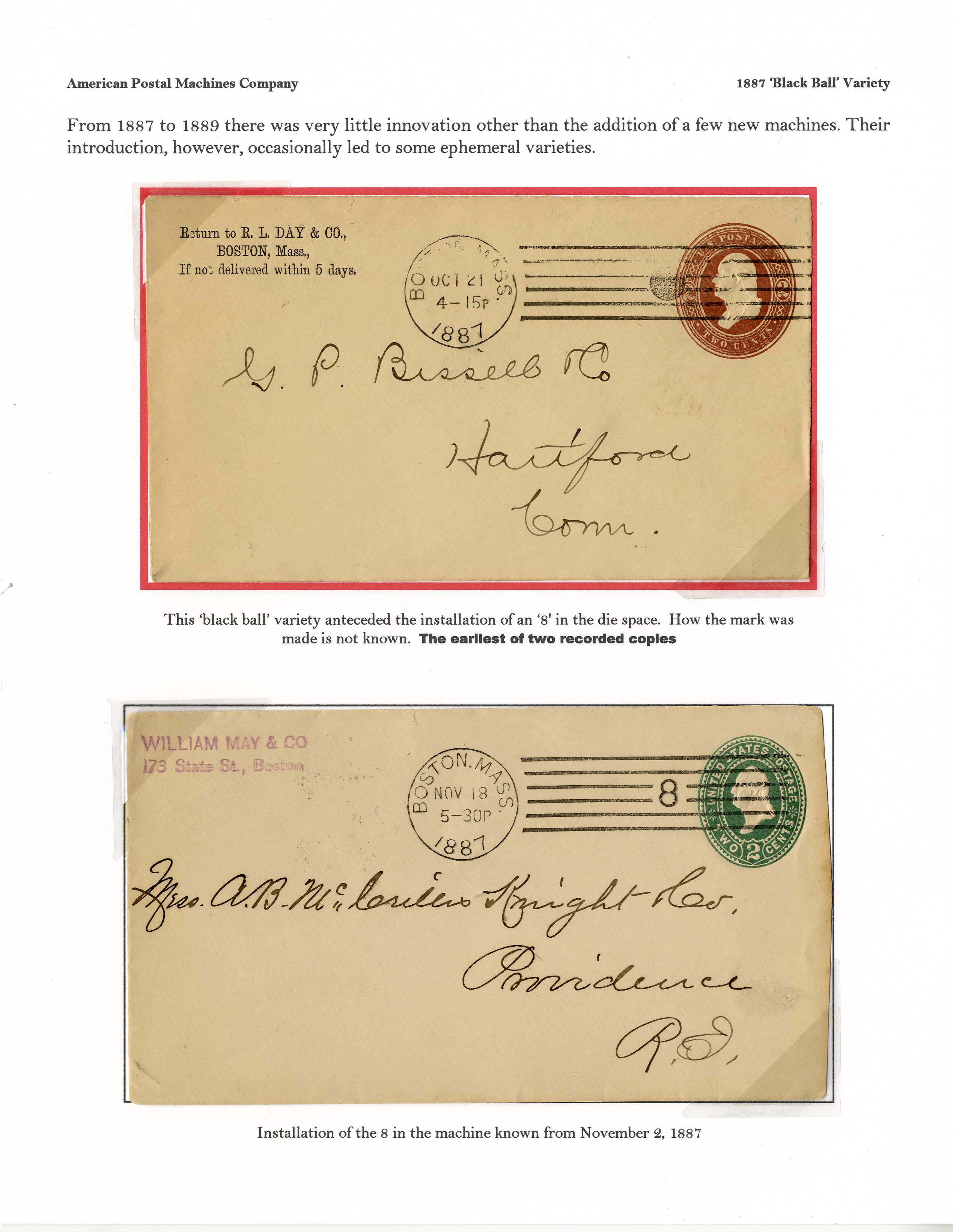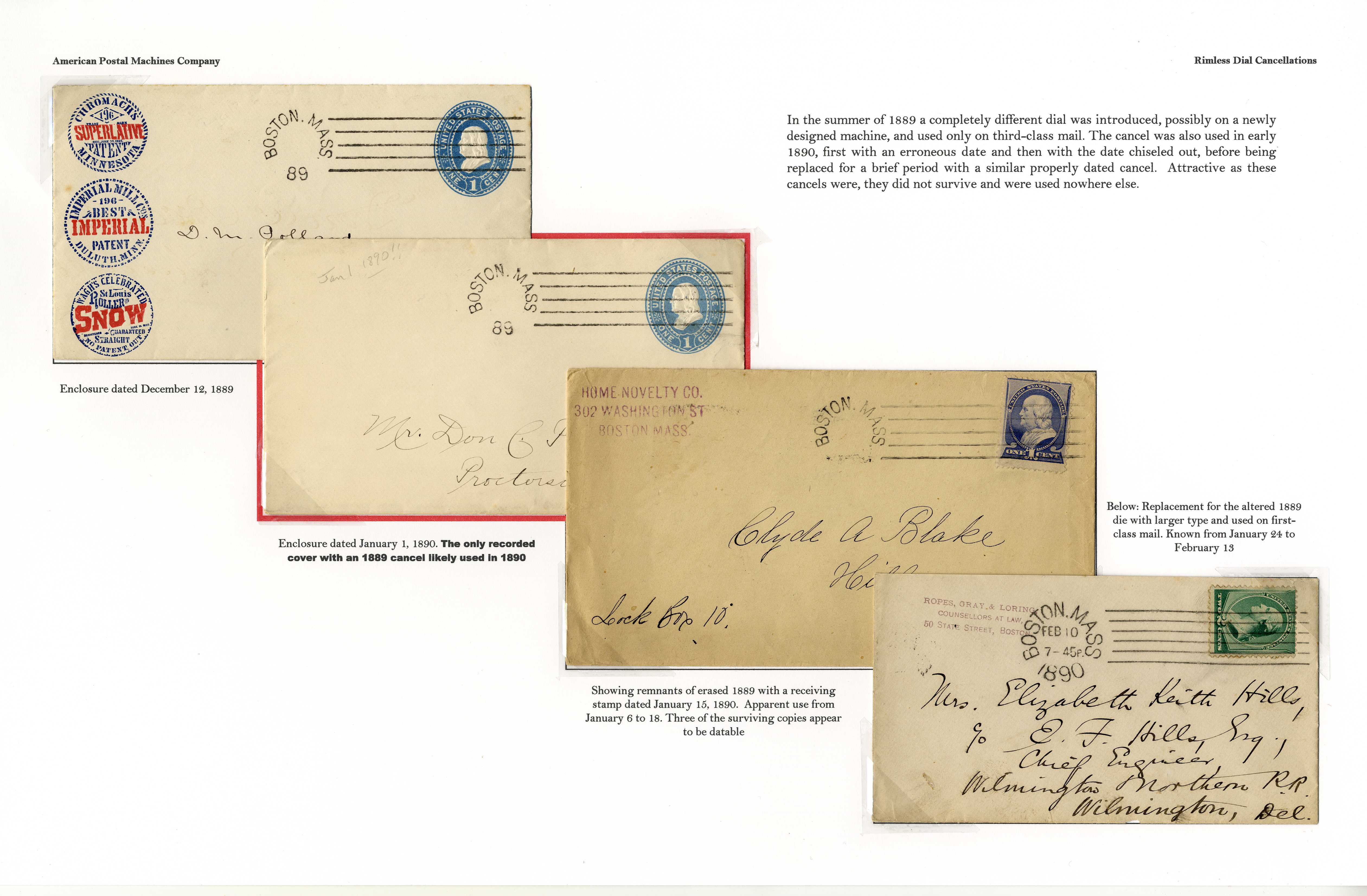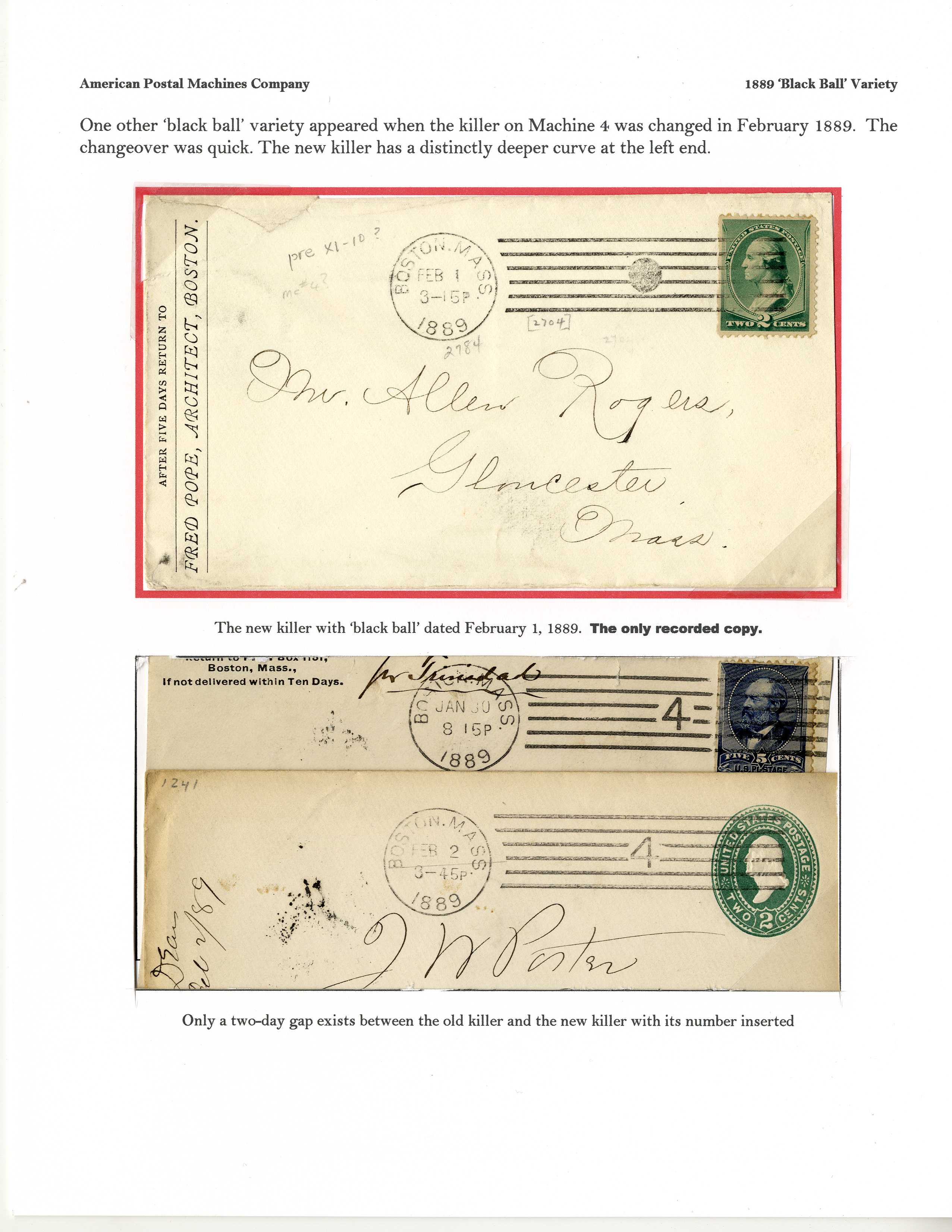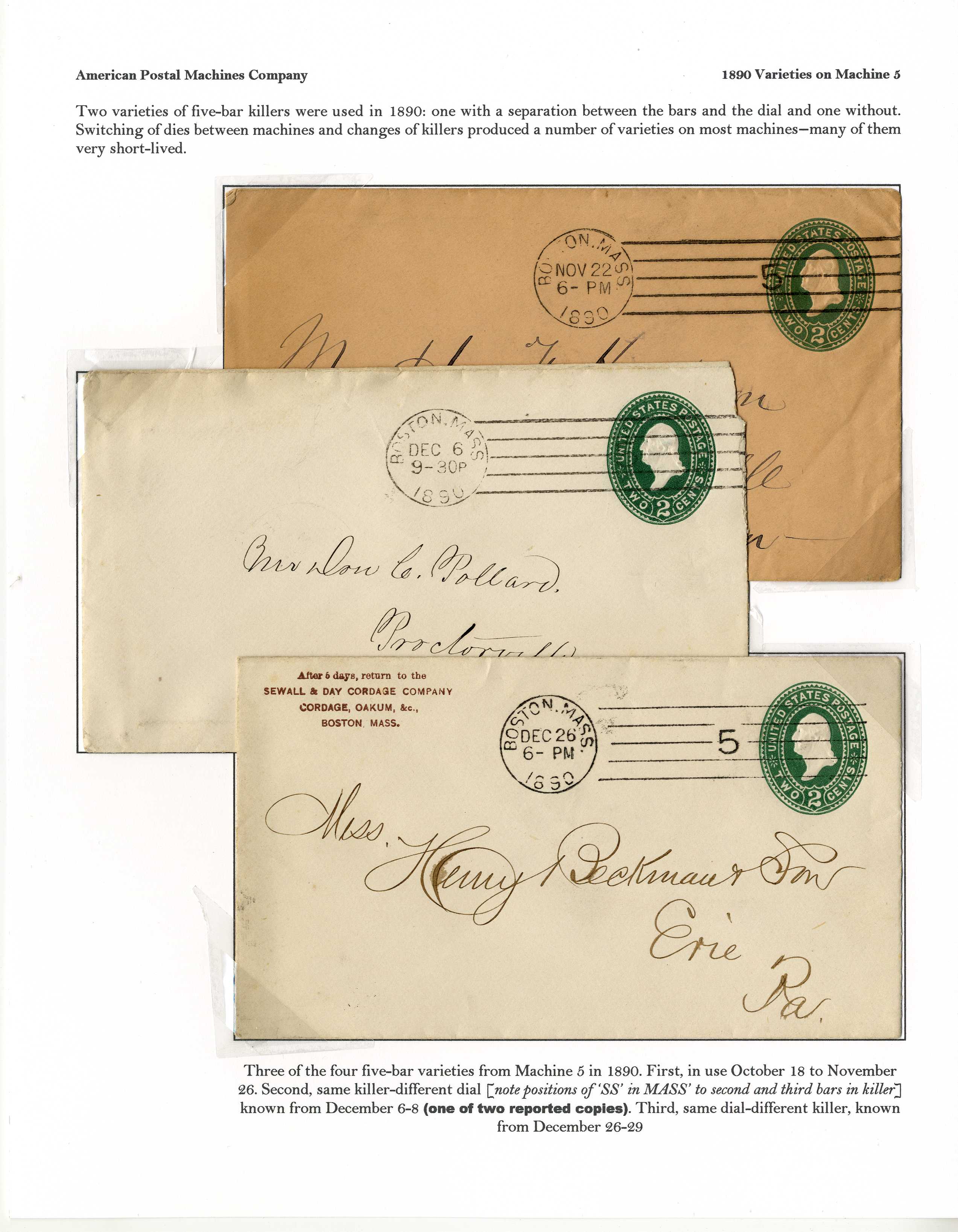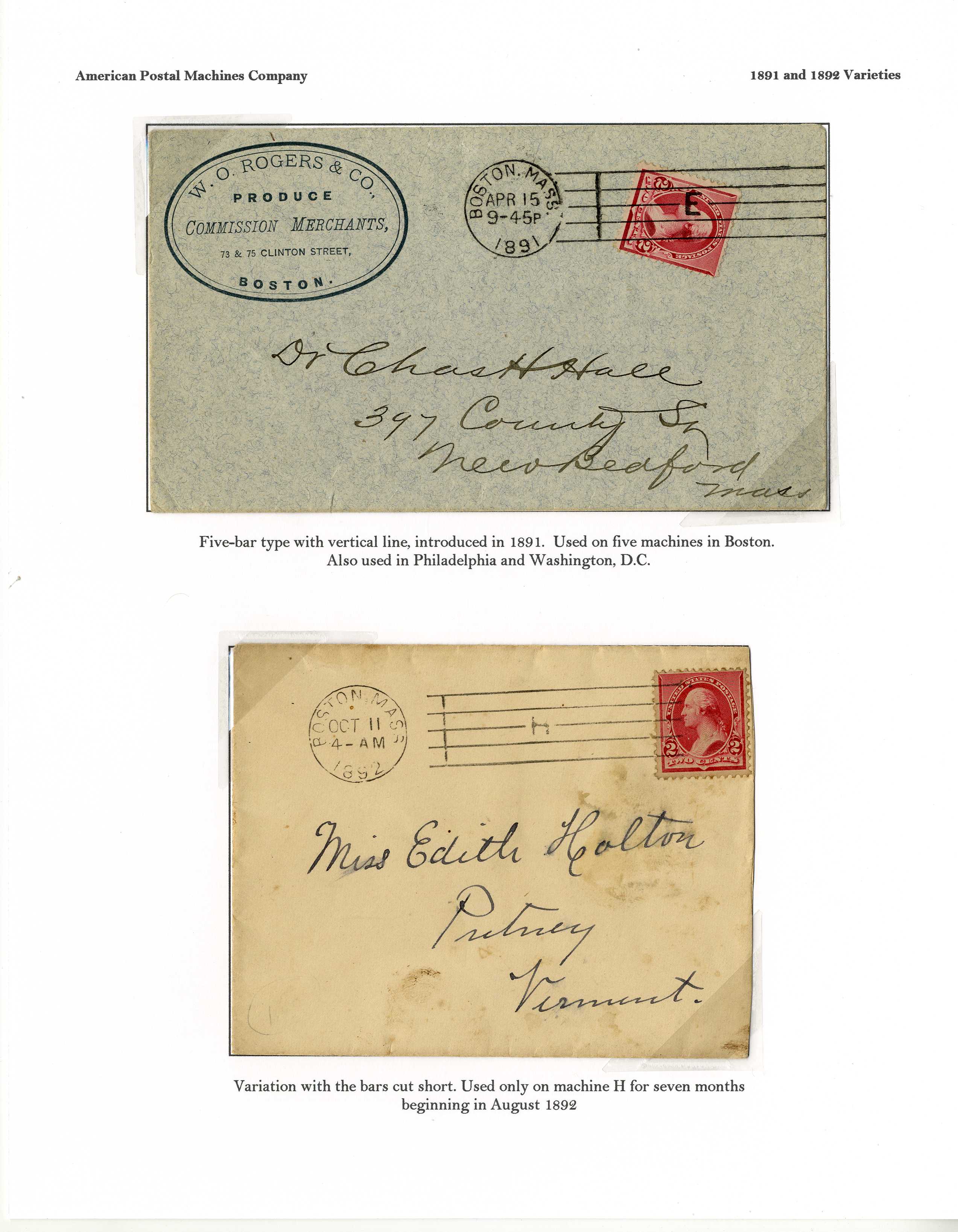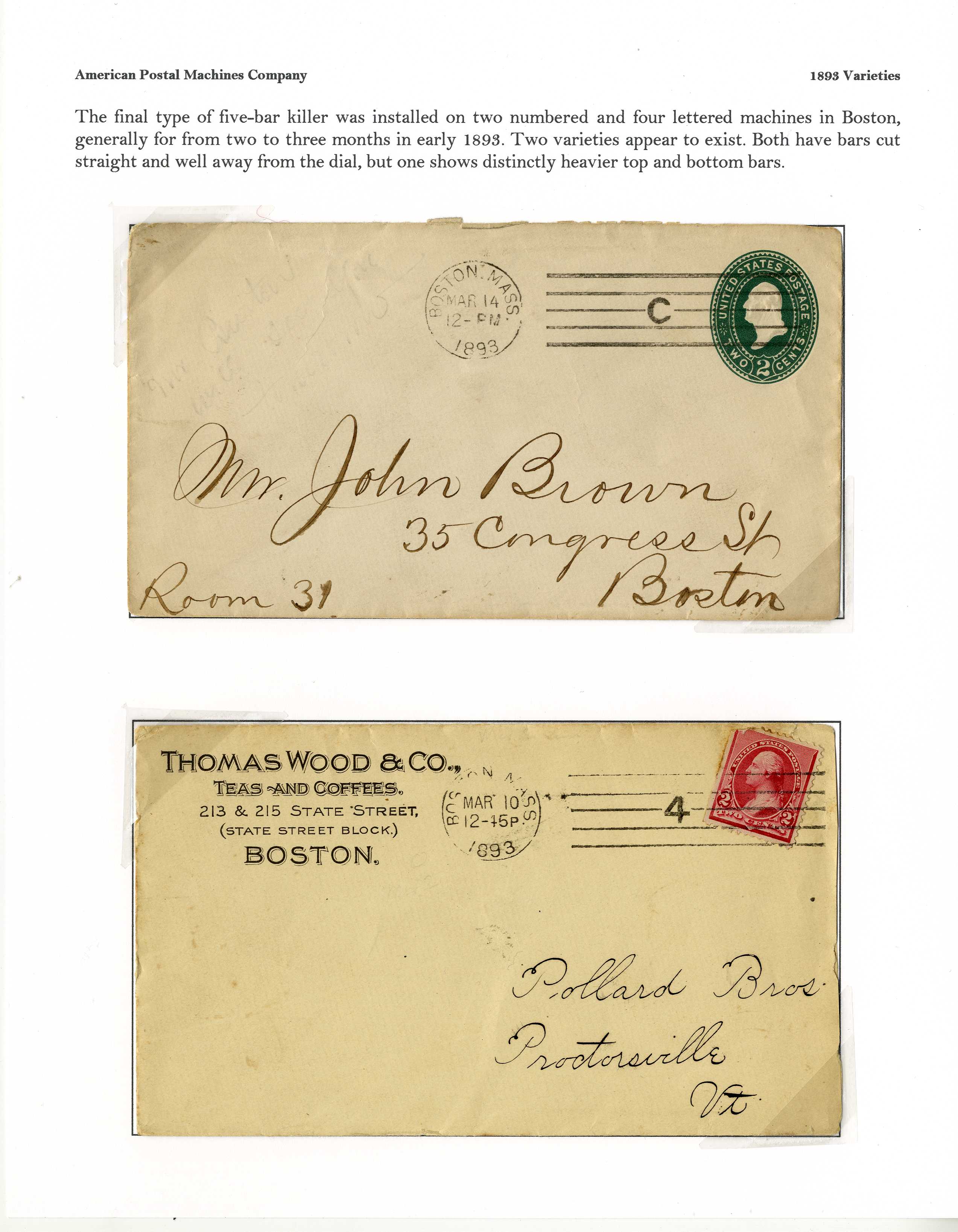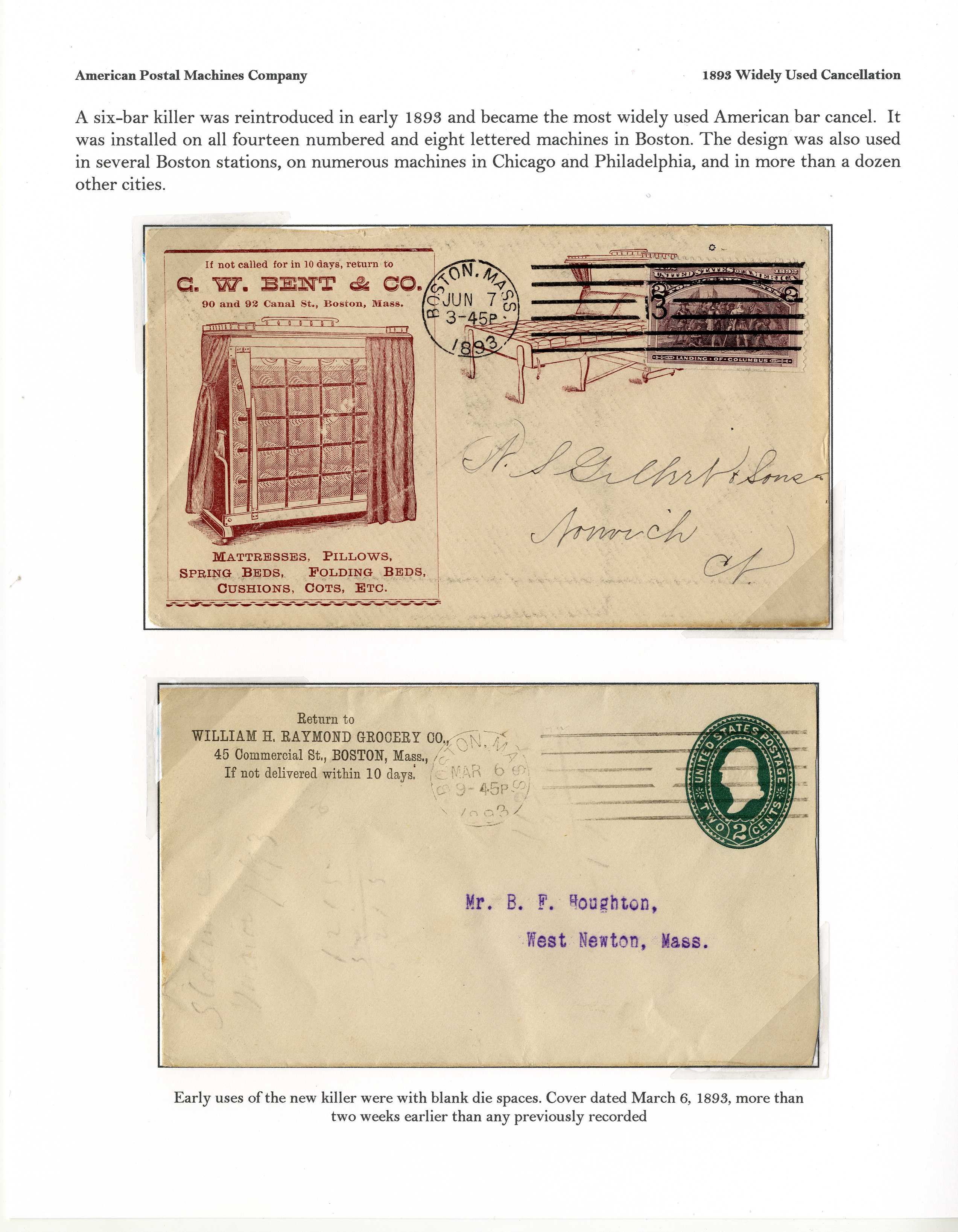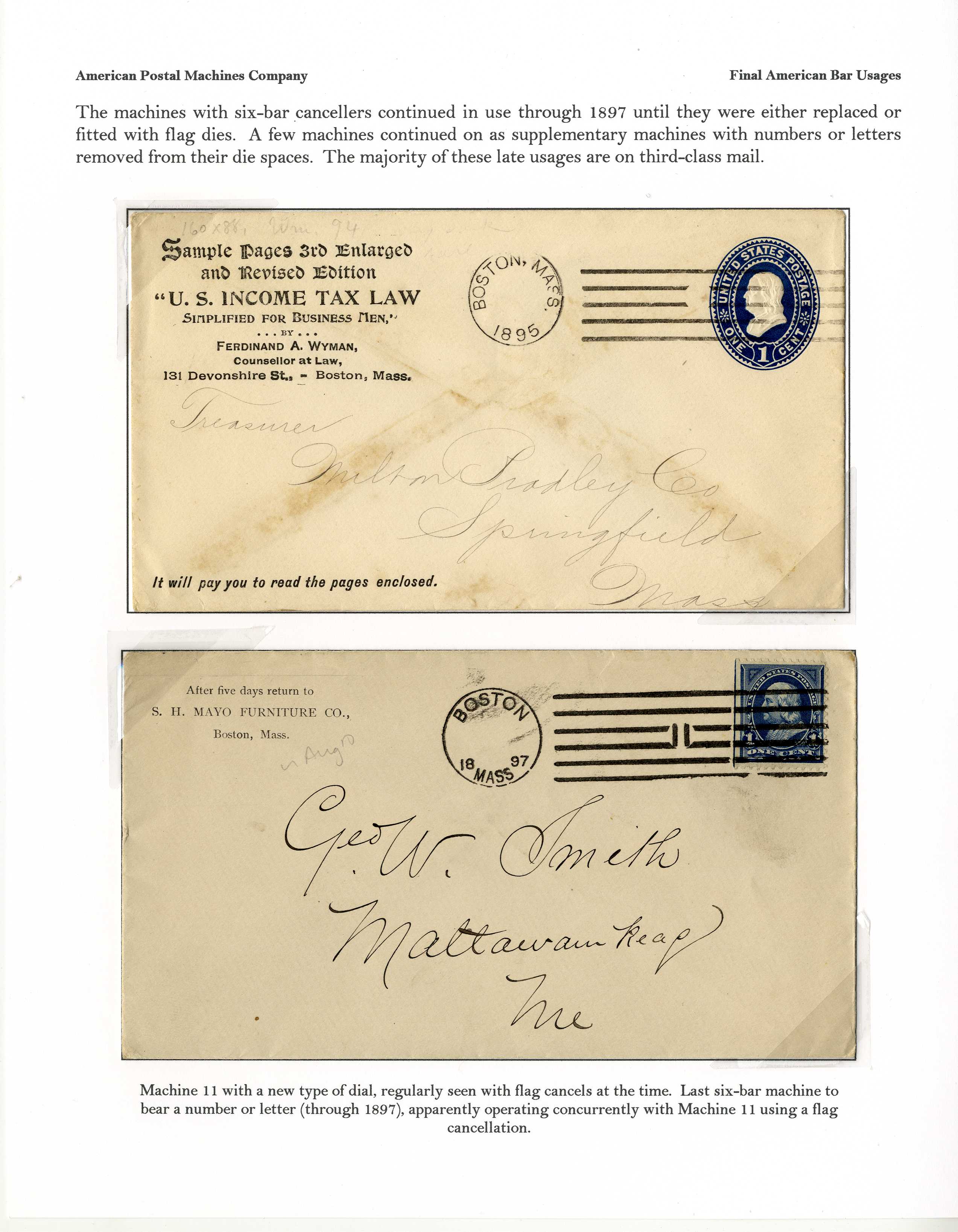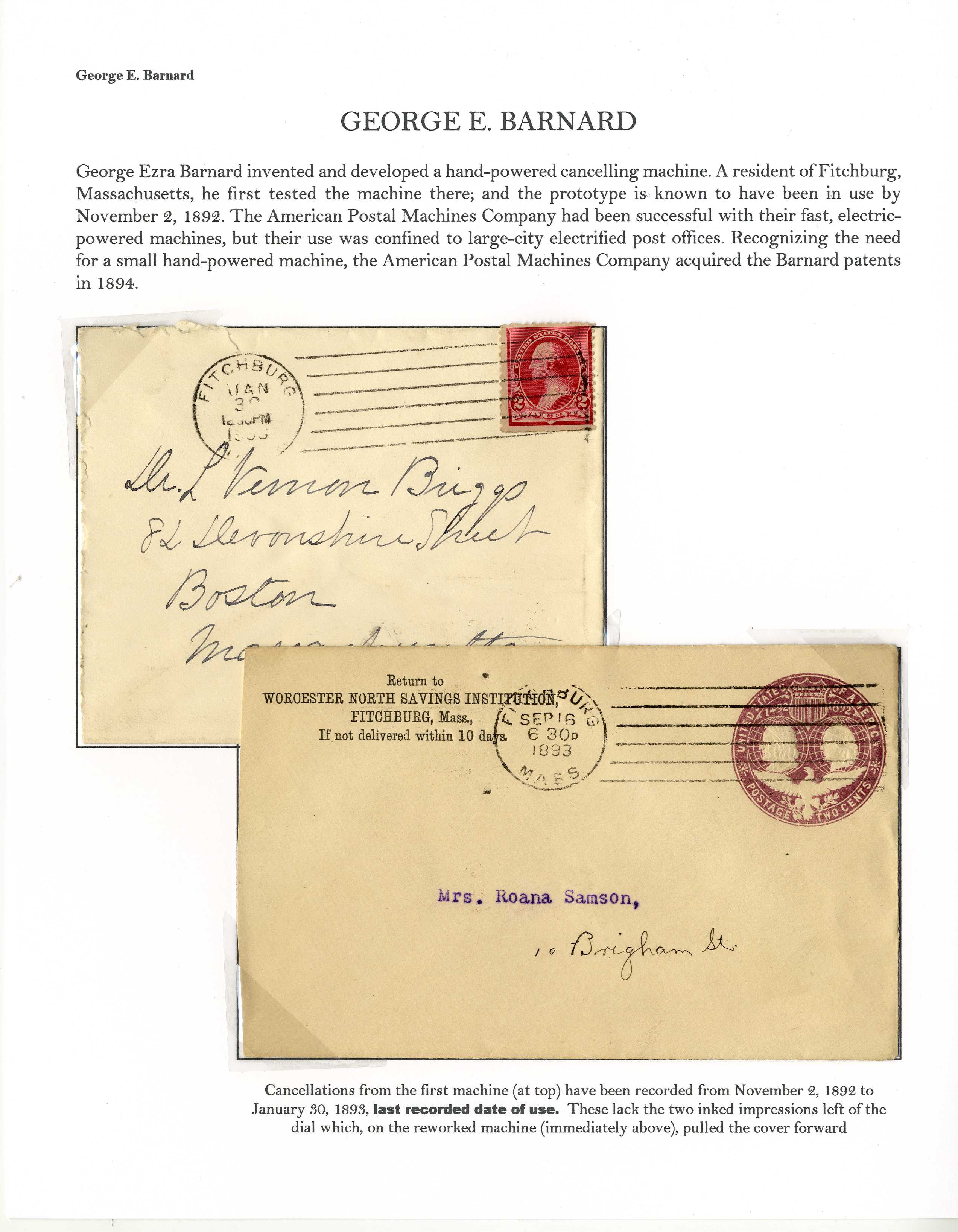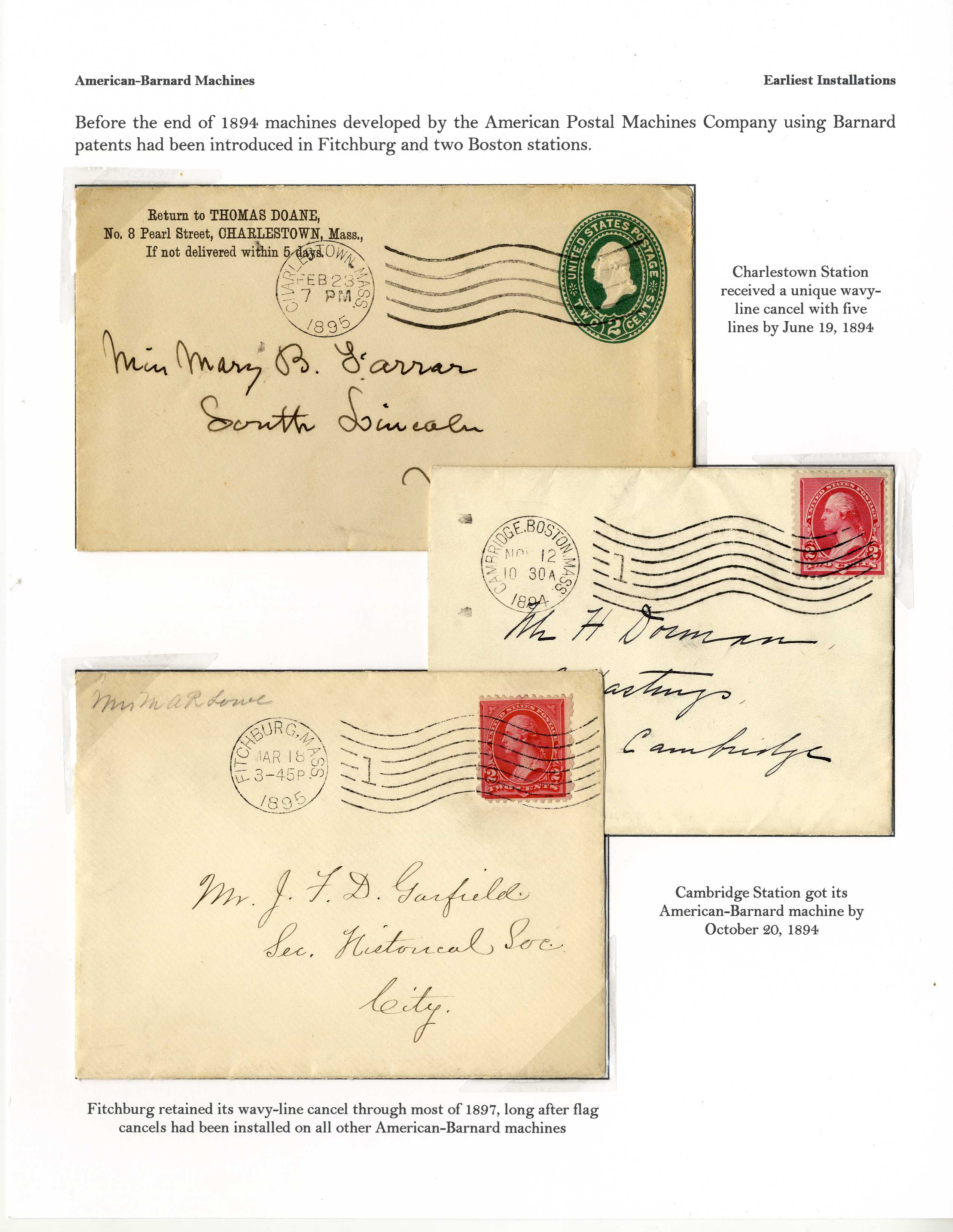 Machine Cancel Society Main Web
Updated February 5, 2020