Table of Contents
(Click to Open/Close)
Articles Written by the Late Frederick Langford for the Machine Cancel Society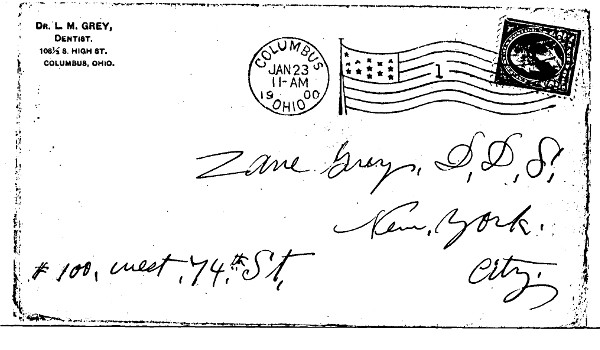 These web pages were created from selected content of the Machine Cancel Forum issues. The common thread to these articles is their author: the late Frederick Langford. He is best known for his massive history and catalog of American Flag machine cancels . Over time, however, he was asked to provide more general articles for the Forum, the result being these items.
Each individual web page in this grouping contains a single article authored by Mr. Langford.
Interested in machine-applied postal markings? See the MCS membership application web page.
Table of Contents
Cover Addressed to Zane Grey, DDS
Note that the Machine Cancel Society devoted an entire issue of the Forum to a memorial for Frederick Langford.
Other Links
General Index for Langford Articles
9/4/20, 3:18 PM