Machine Cancel-Related Educational Materials Produced by by Members of the Machine Cancel Society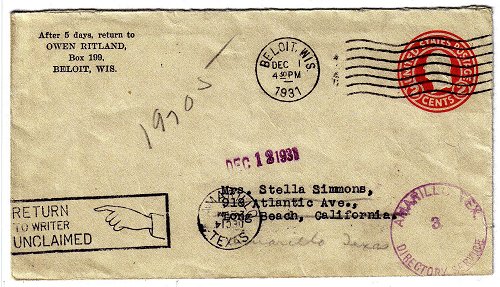 Over the years, members of the Machine Cancel Society have created a wealth of research and educational material. These include award-winning exhibits, as well as articles in the Machine Cancel Forum, the newsletter of the MCS. This page contains links to those on-line resources available to both members and the general public. Note that these items are the sole property of their author(s) and are offered for educational and research purposes only.
Exhibits
These award-winning exhibits are of special interest to everyone interested in machine cancellations and their history. See:
the exhibits area of the educational material for the Machine Cancel Society
.
Of special interest is
William Barlow, Jr.'s Award-Winning Boston Machine Cancel Exhibit
.
Articles
Many of the articles published in the Machine Cancel Forum have been placed on this website. They cover a wide variety of subjects involving machine cancellations. See: Machine-Cancel Related Articles published by the Machine Cancel Society.
Research Materials
Ohio Townlist of Universal Machines
Publications
Publications Price List, Including Pricing of Frederick Langford's Books
---
More Links
Main Machine Cancel Society Web Page

Contact information for the Society's President.
---
Updated 31 August, 2020
Page Layout Design Made Possible by: Vanilla.

Web pages designed and executed by The Swanson Group .