Hoboken Eagle Cancel Die 2 Information
By Robert J Payne & A J Savkis
[From the Machine Cancel Forum January 2004 Issue #207]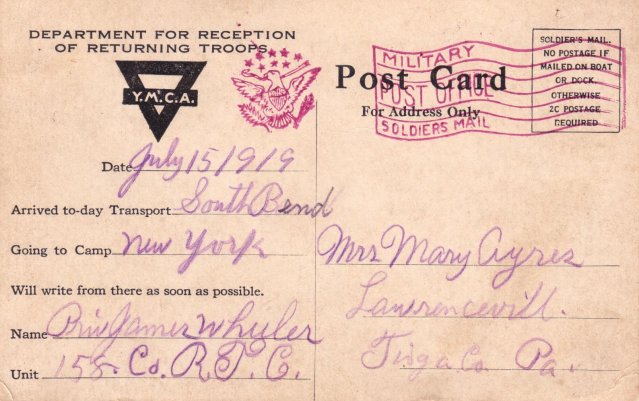 Figure 3A, above: July 15, 1919 (Bob Payne)
Hoboken Eagle is cancelled in RED ink.
This is a different die than usually found. Designated DIE 2, the Eagle is different as shown below, as well as the lettering in SOLDIERS MAIL.
Figure 3B, below: Eagle close-up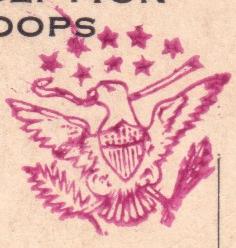 Ribbon in eagle's mouth has color inside made by fine lines. The olive branch in eagle's right claw has no center stem. The leaves are not individual. The olive branch appears like a single multi-lobbed leaf.
Figure 3C, below: SOLDIERS MAIL close-up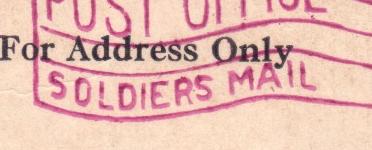 Middle bar of E is short. Second "S" in SOLDIERS appears upside down
DIE 2 -- RED INK ONLY
| DATED USE ON MAIL: | Earliest Known Use (EKU) | Last Known Use (LKU) |
| --- | --- | --- |
| Embarkation TO EUROPE | Not reported used | Not reported used |
| Home FROM EUROPE | 1919 07 15 | 1920 04 28 |


See More:
Detailed Description of Die 1, Hoboken Eagle Cancel
More Information the Hoboken Eagle Cancel and Its History
Return to Main Hoboken Eagle Cancel Article
---
More Links
Contact information for the Society's President.
Updated March 21, 2020
Original Updated 2004
Page Layout Design Made Possible by: Vanilla.

Web pages designed and executed by The Swanson Group .